English follows Dutch
De CuCo presenteert: Amsterdam Light Festival!
We trappen het culturele jaar meteen goed af met een bezoek aan het Amsterdam Light Festival: een route van indrukwekkende lichtkunstwerken met allemaal hun eigen verhaal. De kunstwerken bevinden zich in het centrum van Amsterdam en creëren gezamenlijk een mooie route door de binnenstad.
We beginnen onze route bij Amsterdam Centraal en gaan per voet richting het centrum. De wandeling wordt begeleid door de cultuurcommissie van DWARS Amsterdam die iedereen voorziet van achtergrondinformatie over de kunstwerken. Na de tour sluiten we af met een gezellige borrel bij Café De Sluyswacht.
Kortom: Wees erbij!
Praktische info
Wanneer? Donderdag 19 januari
Vertrektijd? Stipt 19.30
Beginpunt? Ingang NEMO (einde Mr. J.J. van der Veldebrug)
---
The CuCo presents: Amsterdam Light Festival!
We're kicking off the cultural year well with a visit to the Amsterdam Light Festival: a route of amazing light-based artworks each with their own stories. The artworks are located all around the centre of Amsterdam, together creating a beautiful route through the city centre.
We start our route at Amsterdam Central en will go by foot towards the centre. The walk is guided by the culturecommittee of DWARS Amsterdam who will supply everyone with backgroundinformation about the artworks. After the walk we will close off the tour with drinks (also non-alcoholic) at Café De Sluyswacht.
In short: Come along!
Important information
When? Thursday January 19th
Starting Time? 19.30 on the dot
Starting Point? Entrance NEMO (end of the Mr. J.J. van der Veldebrug)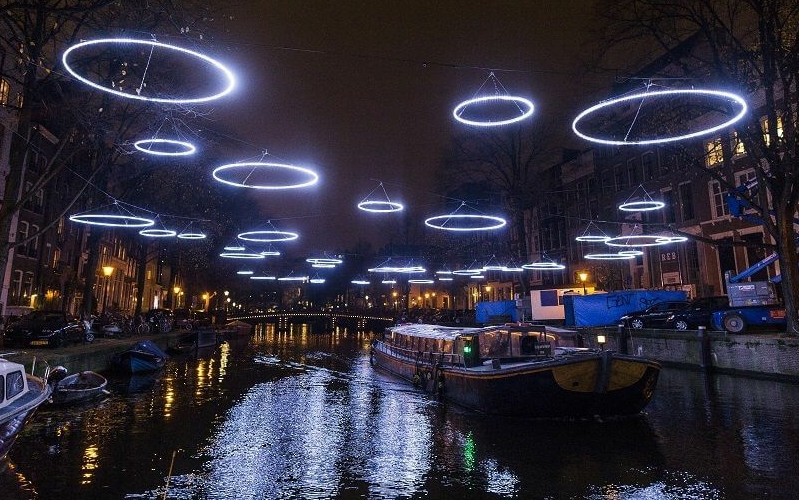 Locatie:
Afdeling: DWARS Amsterdam
Tijd: 19 January 2023 19.30